GIVEAWAY
Try to win 2 tickets for the "HERGÉ" exhibition in Lisbon
The Calouste-Gulbenkian Foundation (Lisbon) is hosting the exhibition "HERGÉ" from 30 September 2021 until 10 January 2022*.
*Be sure to check the museum's opening hours and the Covid rules in place in the country.
On this occasion, answer correctly to the 6 questions below and try to win 2 tickets for the "HERGÉ" exhibition in Lisbon !
In which Brussels municipality was Hergé born?
As soon as he arrives in Russia, Tintin is questioned́ by the People's Commissar. In which city does this interview take place?
What is the name of the Shanghai prison in which Tintin is held?
What is the name of the King of Syldavia at the time when King Ottokar's Sceptre takes place?
The Sbrodj Atomic Research Centre is hidden in the heart of a mountain range. What is its name?
Emir Ben Kalish Ezab, overthrown by Sheik Bab El Ehr, is on the run and has to hide. What real-life monument did Hergé draw inspiration from to represent his lair?
Please send your response to info@museeherge.com.
Enter the competition which will run from Thursday 14th October to Thursday 28th* October 2021 at midnight. *The giveaway has been extended by one week.
10 Winners will be drawn at random from those who correctly answer all the above questions.
Each winner will be contacted by e-mail.
Good luck!
© Hergé-Moulinsart 2021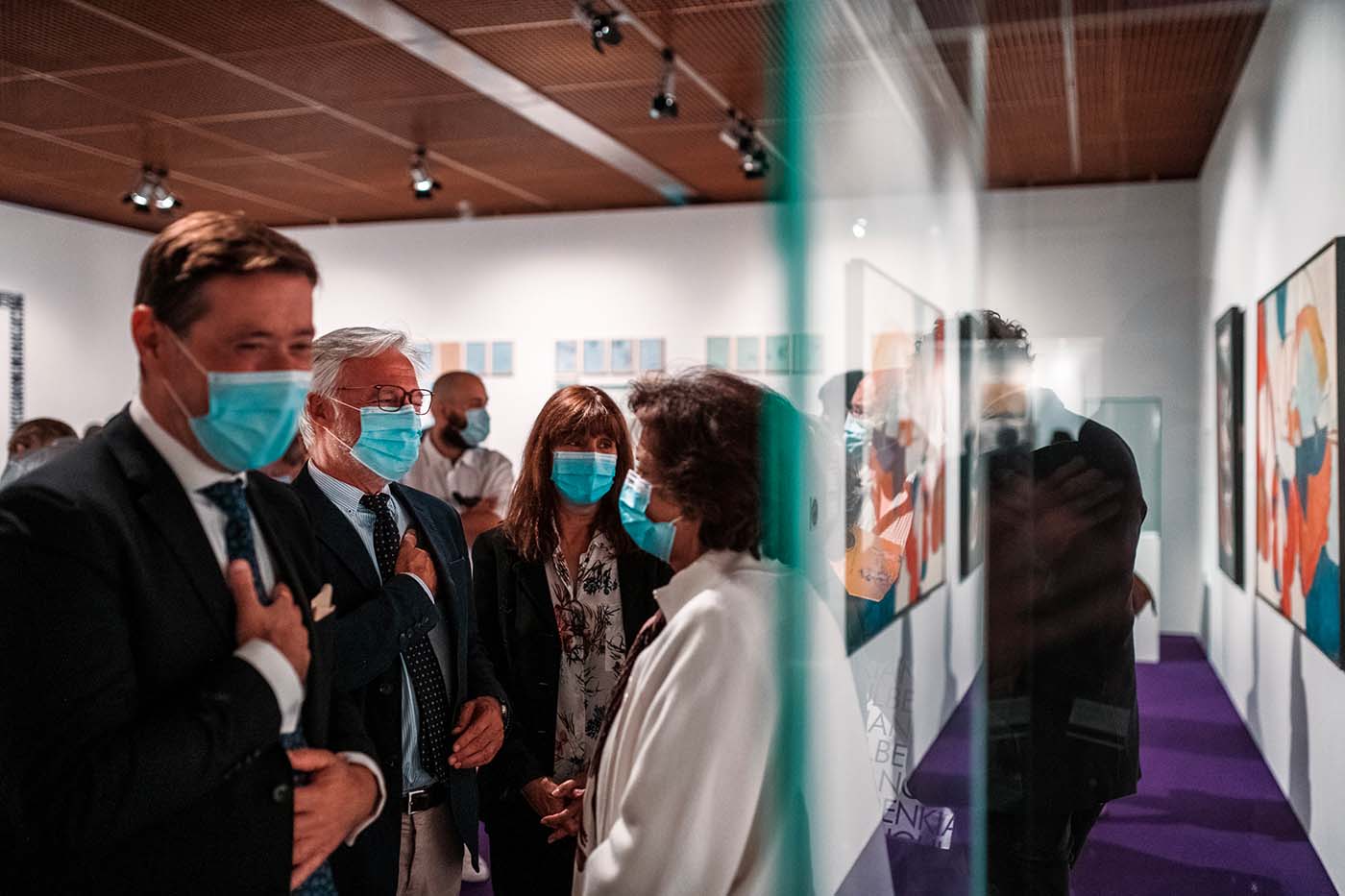 © Hergé-Moulinsart 2021
© Hergé-Moulinsart 2021
© Hergé-Moulinsart 2021
© Hergé-Moulinsart 2021
© Hergé-Moulinsart 2021
© Hergé-Moulinsart 2021
Opening of the HERGÉ exhibition in Lisbon in the presence of Mr Nick Rodwell, Manager of Moulinsart. © Pedro Pina / Fundação Calouste Gulbenkian 2021